Choosing the Perfect Wood Tone: How Our Selection Service Ensures Consistency and Beauty in Woodwork
Examples of the products made with and without color and texture selection you can see below: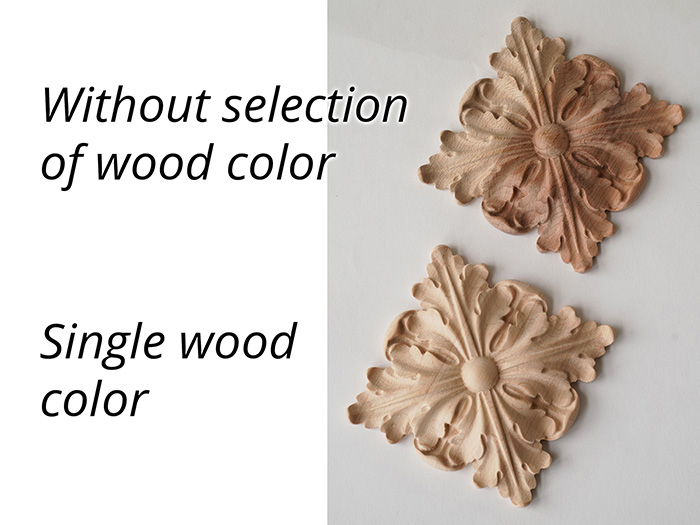 We love our job and love working with wood. Every day we interact with this insanely beautiful, natural and warm material.
Wood is a versatile material that is used for finishing rooms, making furniture, interior decorations, figurines and much more. This material has many advantages, but there are also certain difficulties in its application. One of the disadvantages is the difficult selection of wood in color and texture. If you plan to paint the product with an opaque staining compound, then this disadvantage will not matter much to you. However, if it is important to you that the entire surface of the product to be of a similar tone and texture, then this may be a problem for you, which will not allow you to get the desired result. For this case, we have prepared an additional option "Single wood tone". If you choose this option when ordering, our craftsmen use a workpiece made with a selection of color and texture in the production of your item.